NewFest is New York's largest presenter of LGBTQ film and media. Through year-round screenings, programs, partnerships, and events, NewFest has grown to become New York's largest convener of LGBTQ audiences in
the city.
This yea

r, the NewFest film festival focused on what films with representation can do for people in the LGBTQ+ community. The team at Ogilvy worked on a direction focused on highlighting different identities, sexual orientations, and different aspects that make people diverse. The direction served to remind people that diverse representation is important when telling storie

s.
The team and I collaborated with NewFest to deliver a branded experience at two theaters in the Chelsea area. We worked tirelessly to deliver cohesive branded assets for various formats; digital, print and video. In the end, this campaign built an inclusive platform to share diverse stories.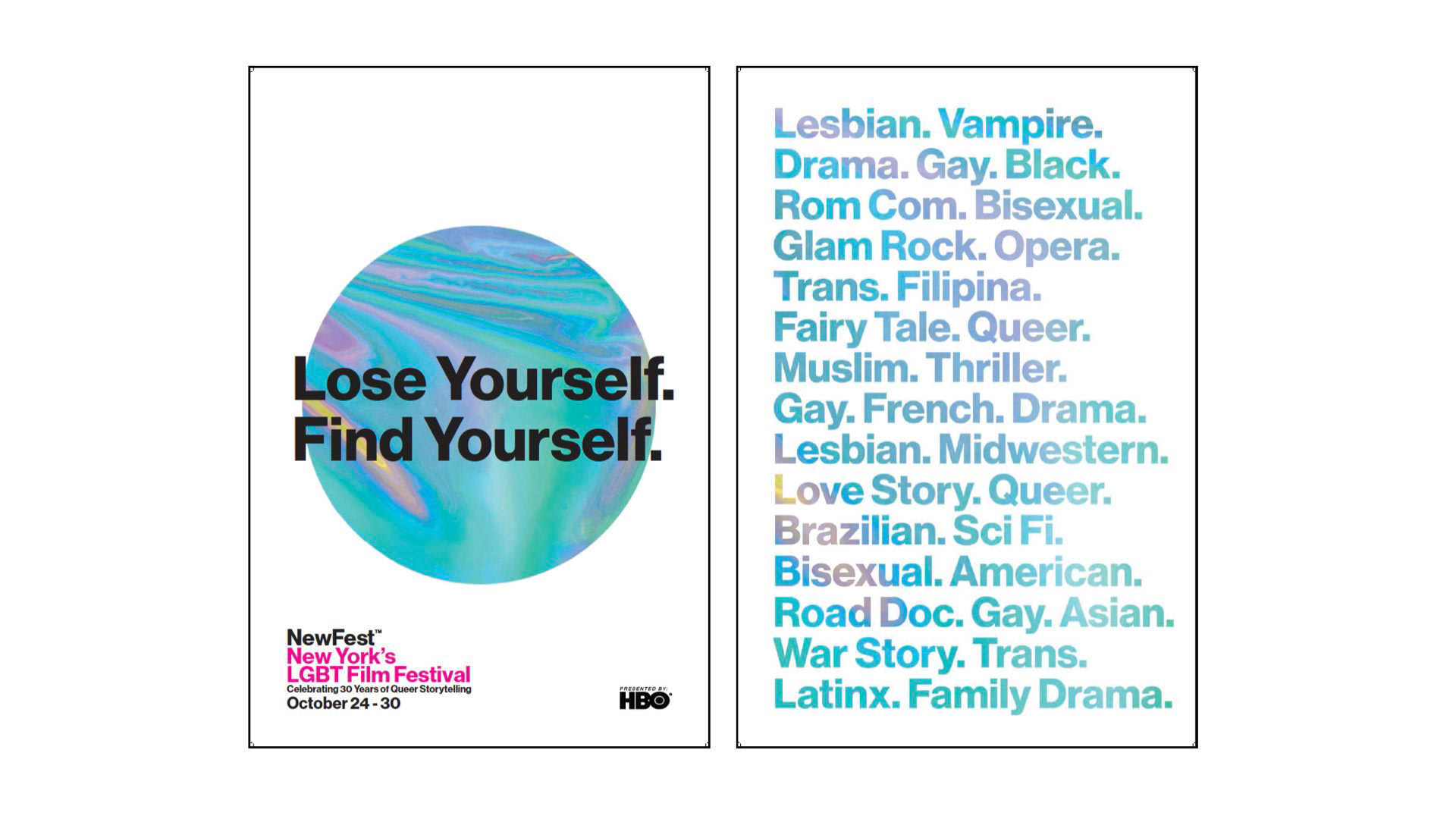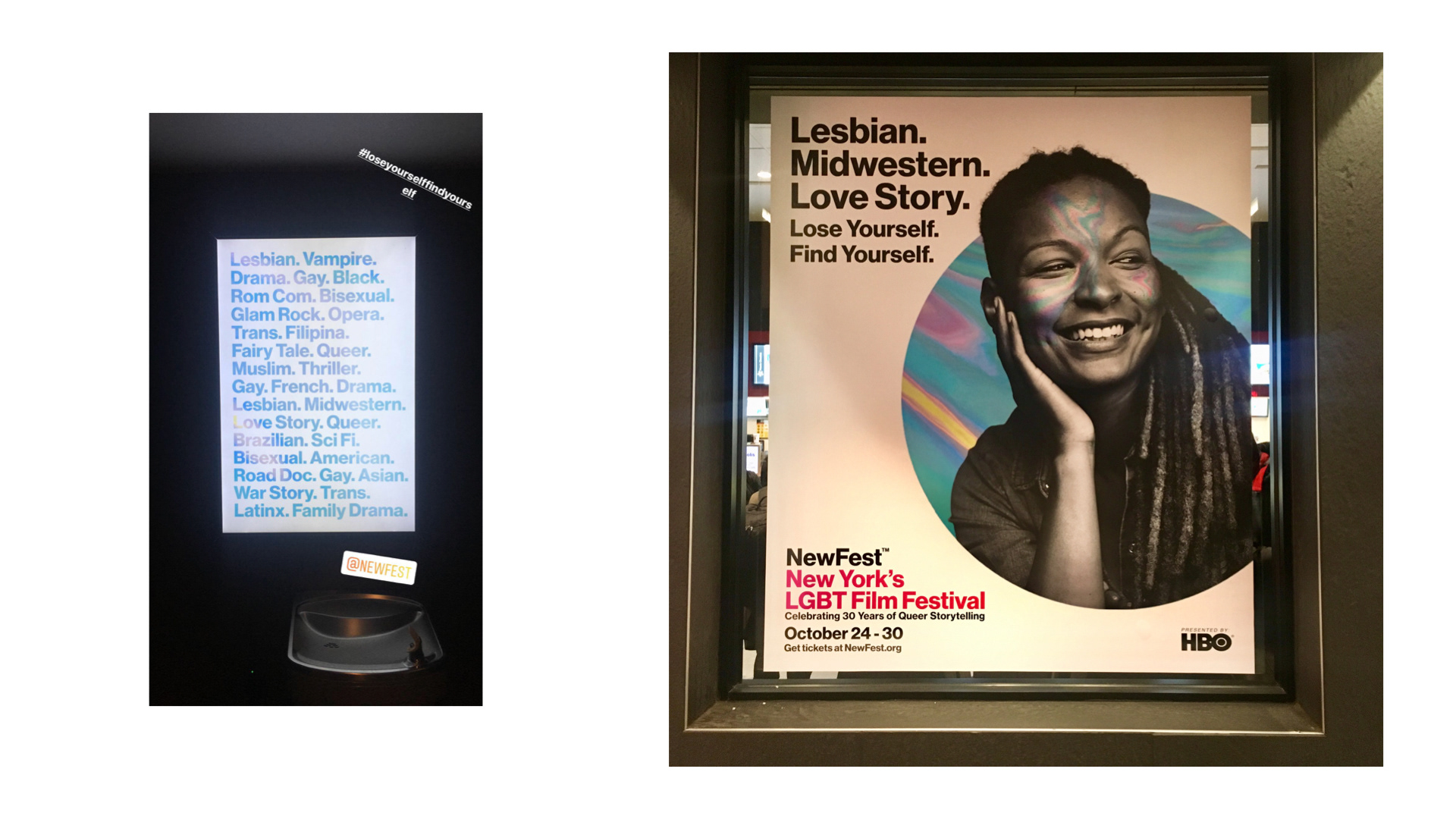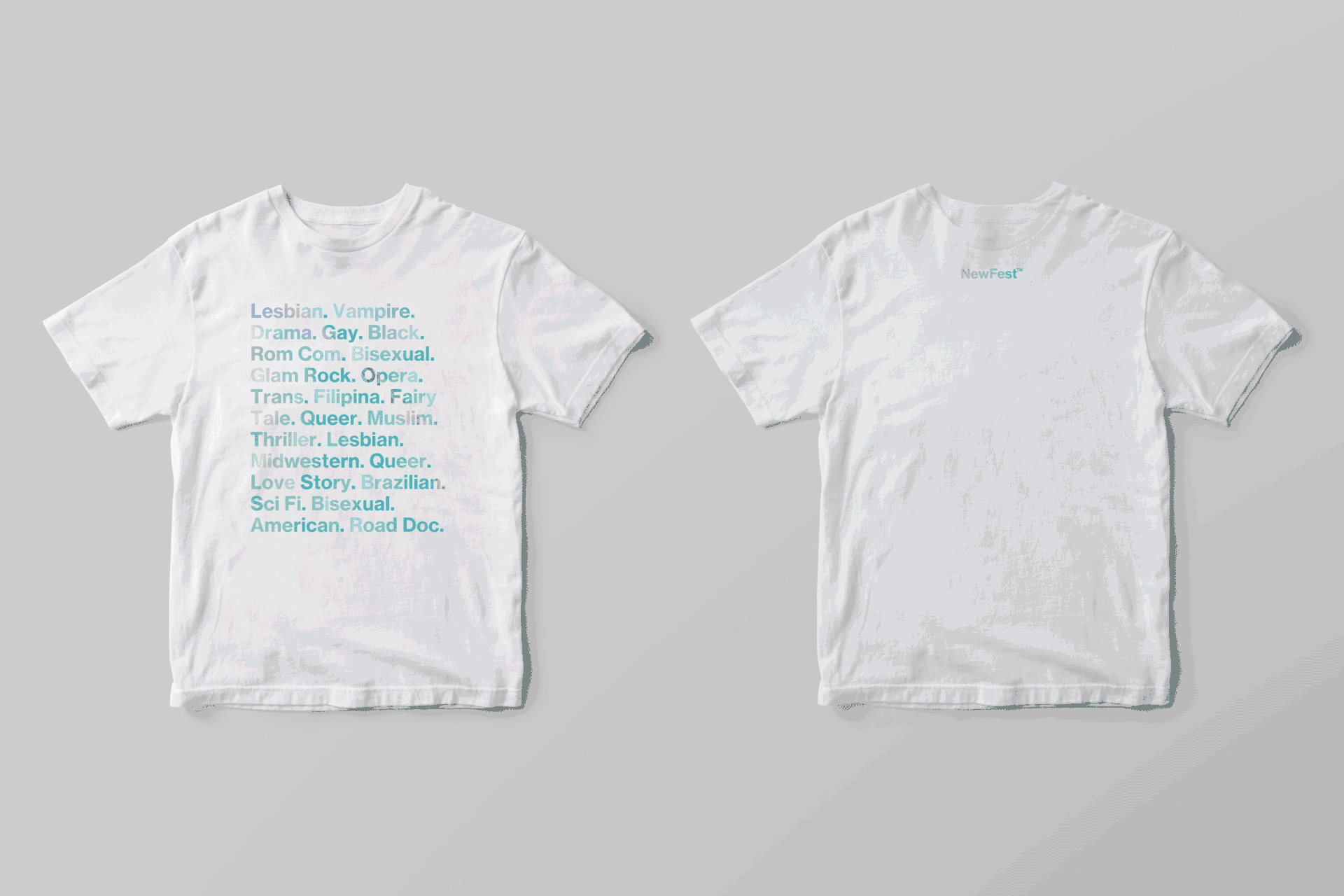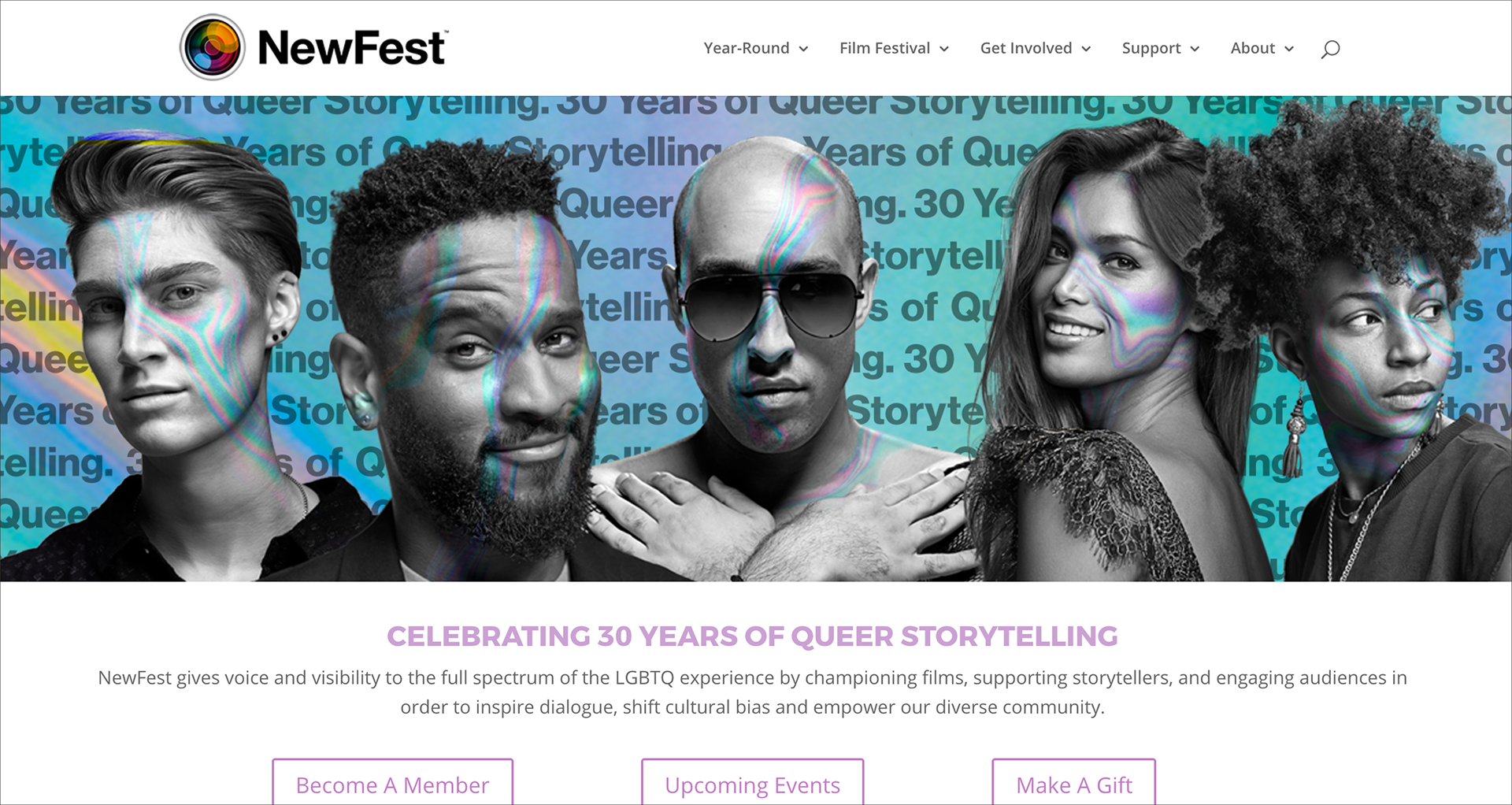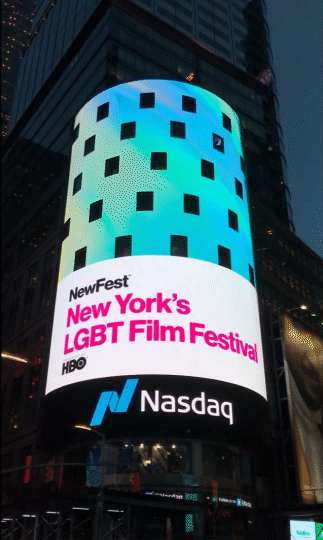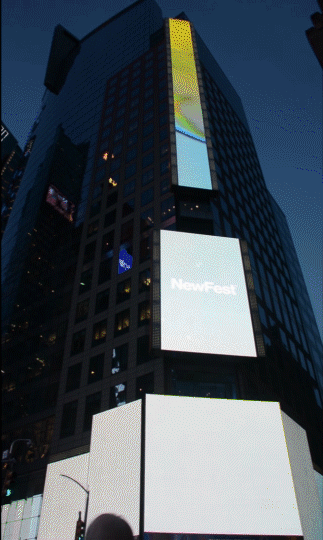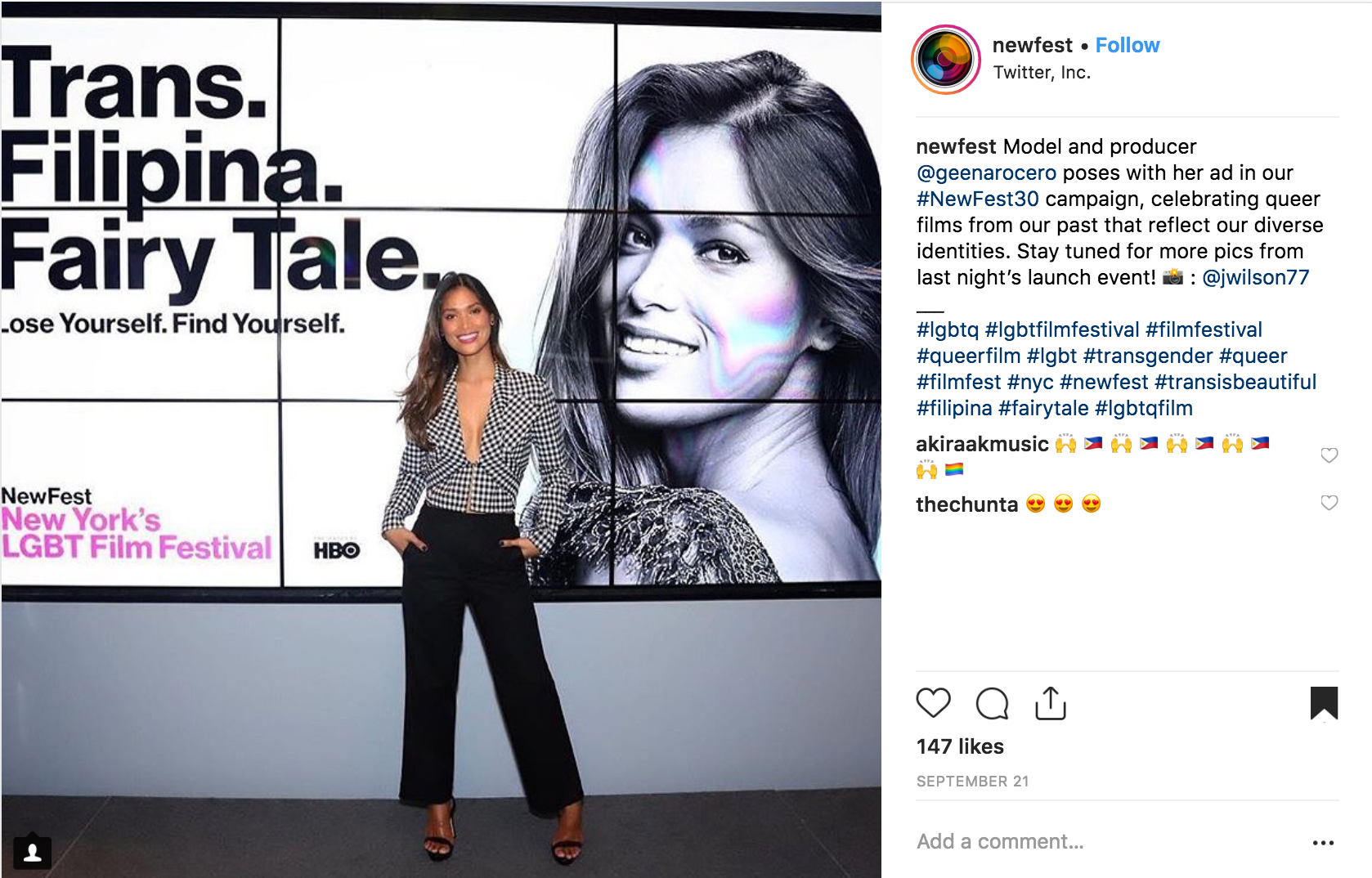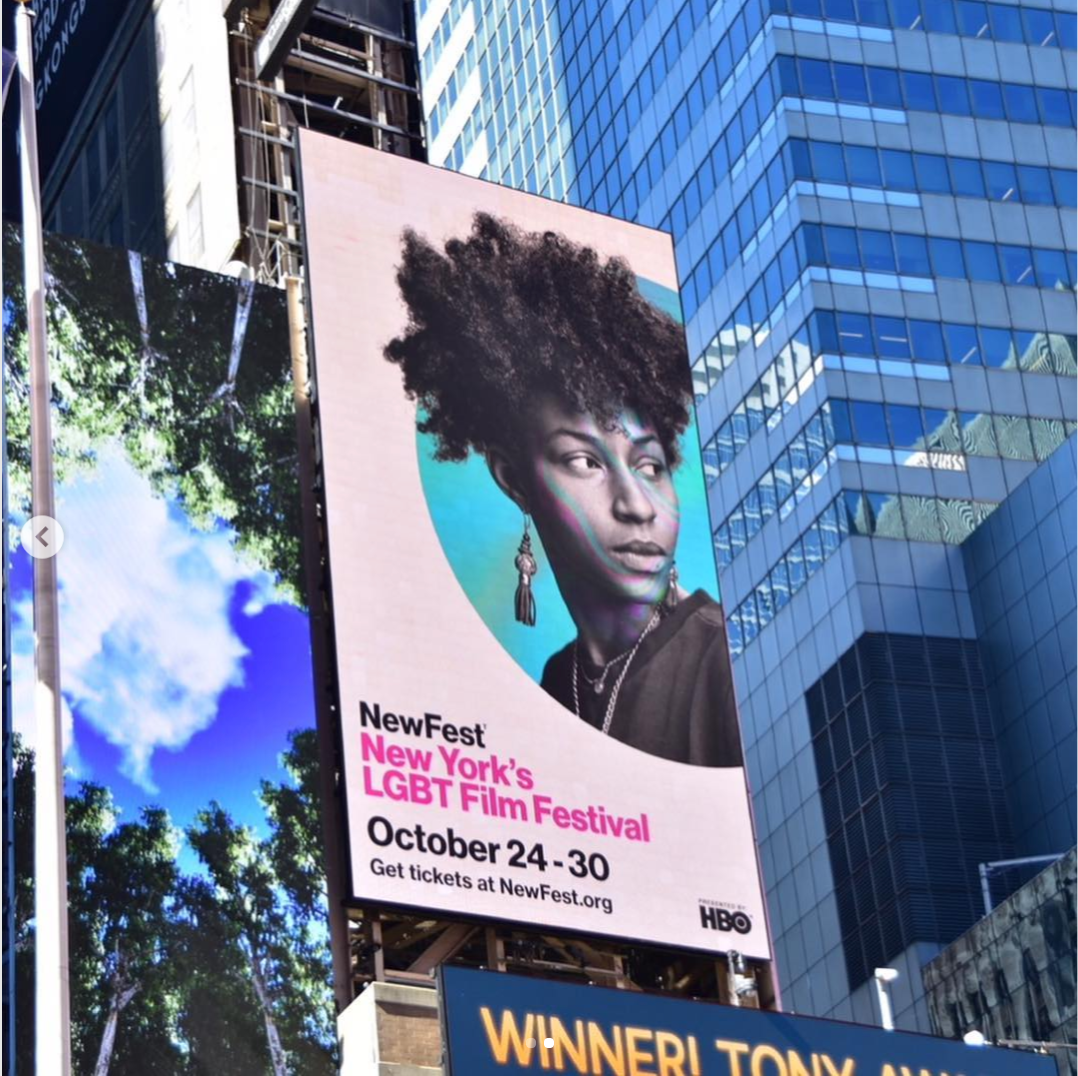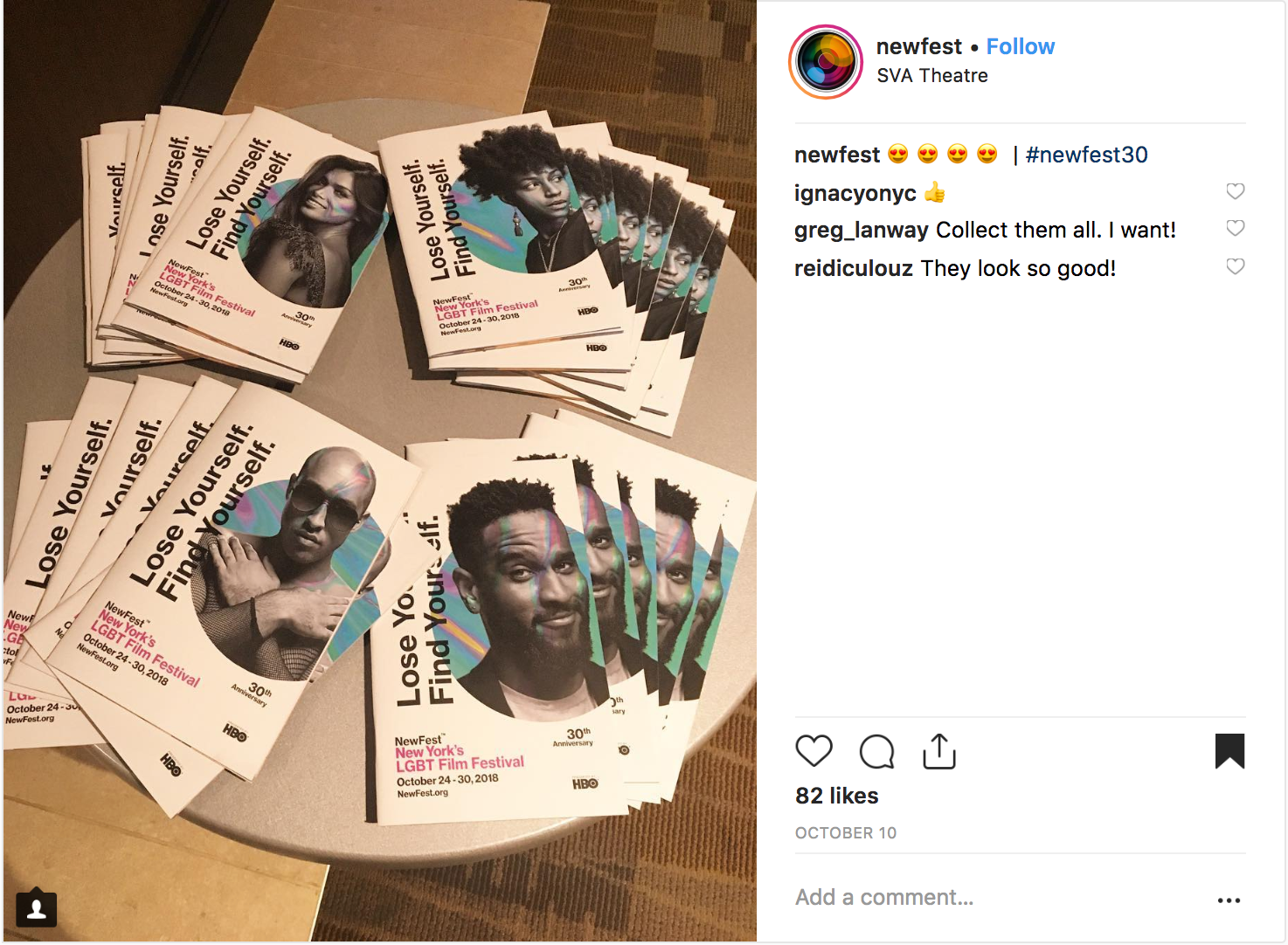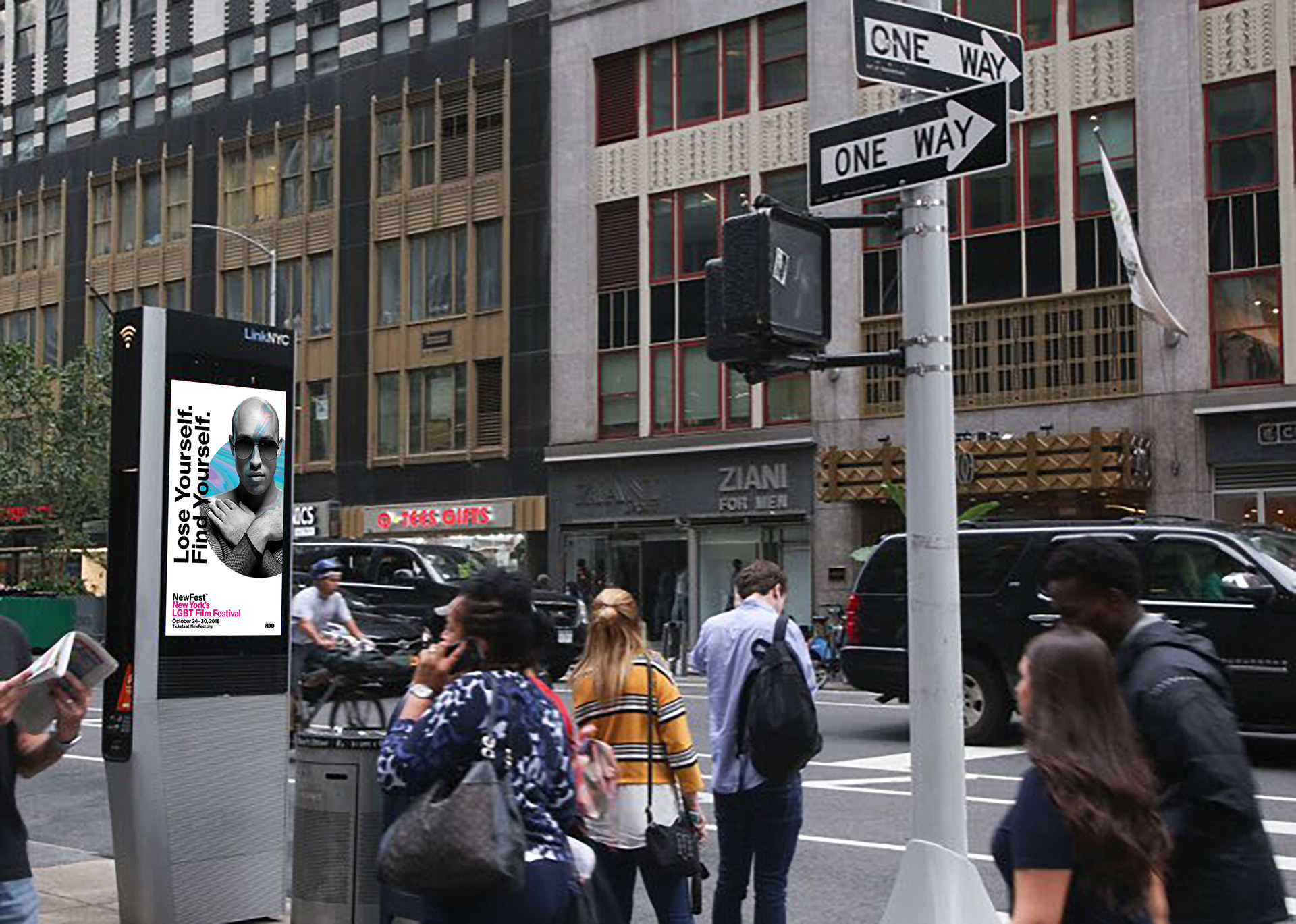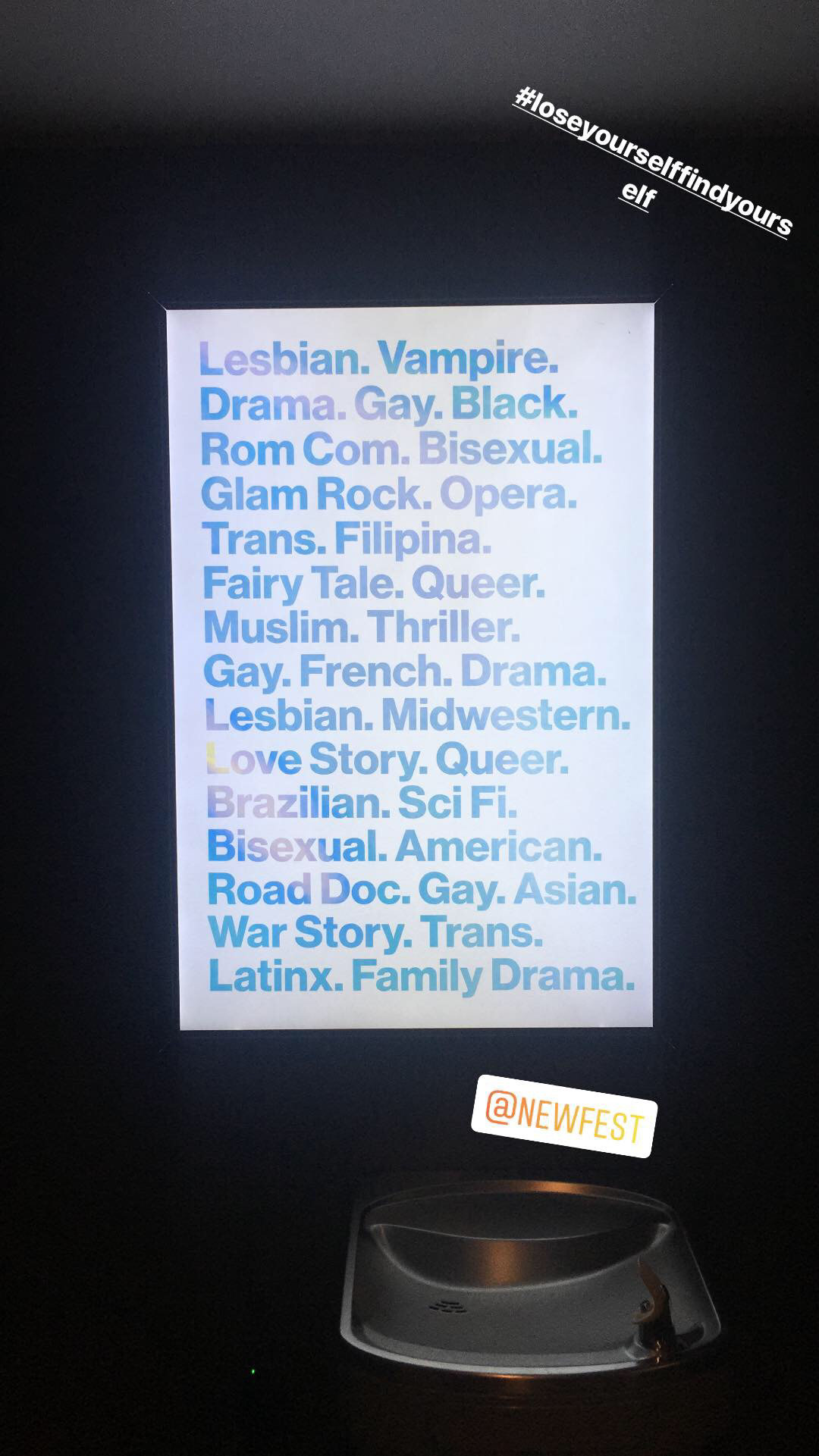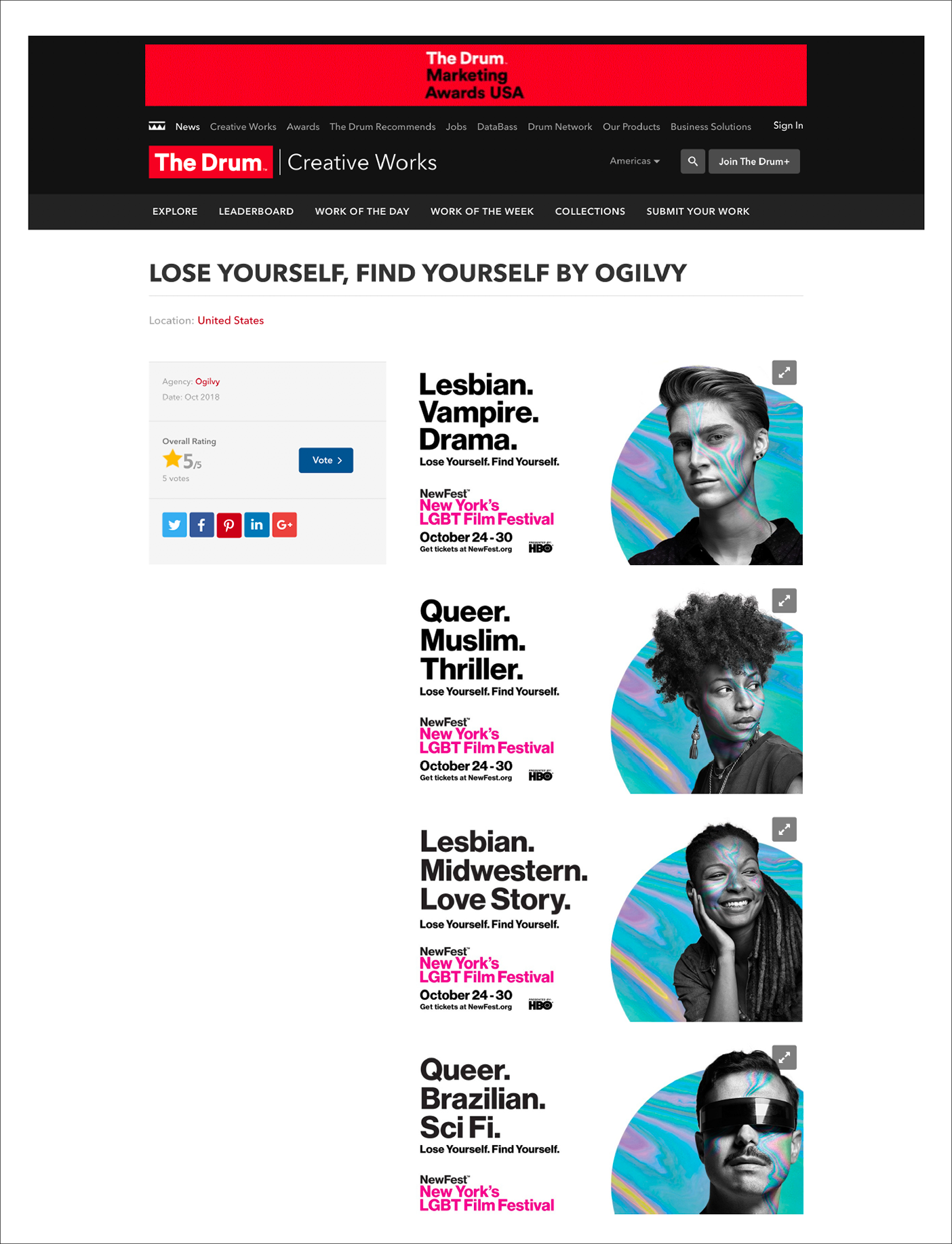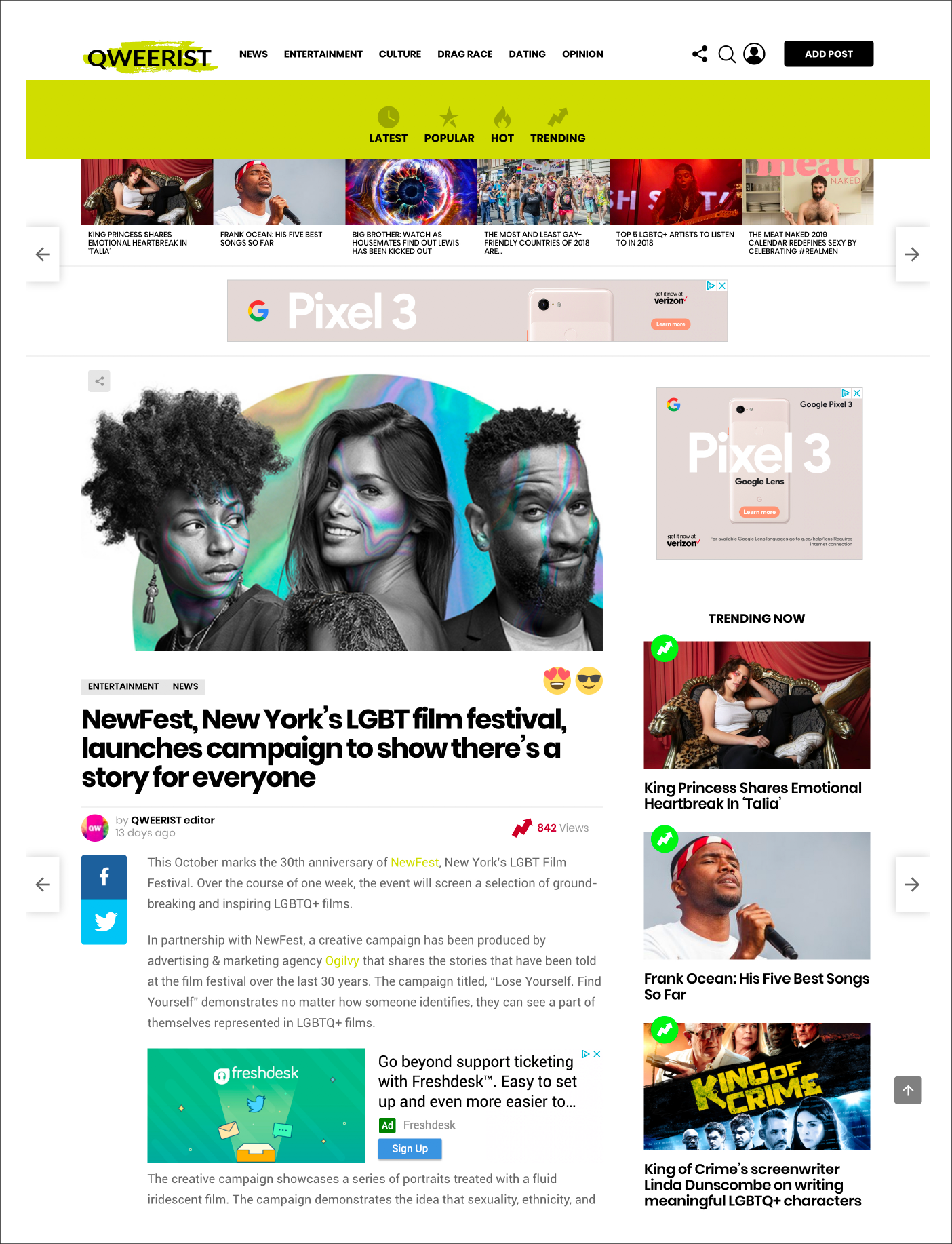 Creative Manager, Co-lead Ogilvy Pride
- Bill Sherman
Senior Art Director 
- Greg Lanway
Senior Copywriter 
- Reid Masimore
Junior Art Directors
- Kelvin Medina, Mitesh Addhate
Designer 
- Joe Wright, Adolfo Martinez, Youri Hwang