When Popcorn Sacks Crunchy
We made a fun video anticipating the Big Game using pieces of Cheetos Crunchy and Popcorn to show how the two flavors came together in Cheetos' Crunch Pop Mix. My copywriting partner and I came up with the concept and storyboarded the video. We worked with a video producer to make this come to life.
Wallpapers
We created wallpaper images to share on Cheetos' social platforms for fans to screenshot/download and use for their own phones. These were inspired by Pop Art's vibrant colorful patterns and comic print patterns. It was a fun opportunity to illustrate my take of Crunch Pop Mix.
Can You Hear it?
Worked with an editor to bring this concept for teaser post before the big game.
Content During the Game
As part of the strategy we made content to share throughout the Super Bowl to engage fans and react to game moments.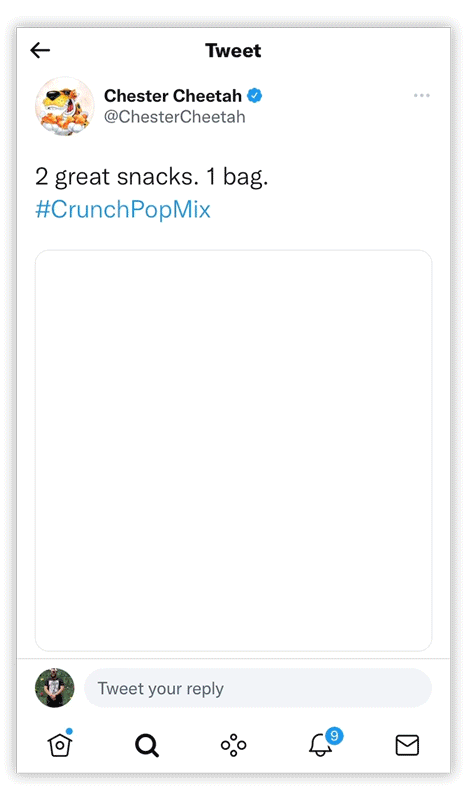 As part of Cheetos' social strategy, we shared some delicious cooking recipes for the big game that made Cheetos chips the center of the game. 
Credits
CD 
- Todd Bradley, Harrison Barron
Art Director 
- Kelvin Medina