what are you swiping right on? 🔥
for my spicy 🔥 Valentine... P.S. can we share?
Random Acts of Kindness Day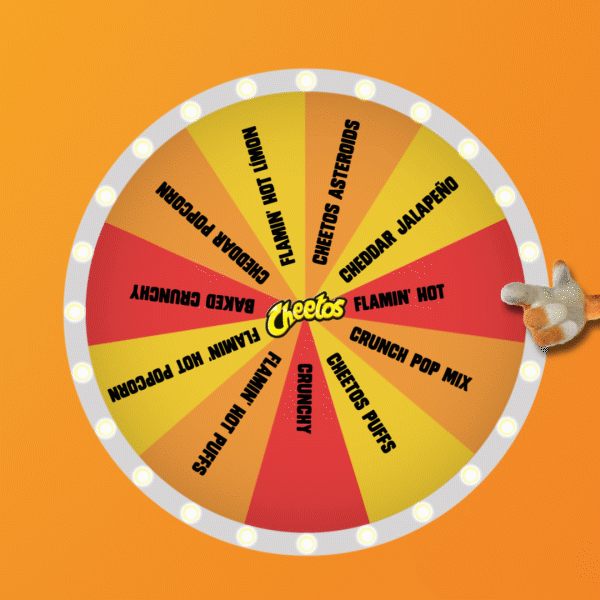 "we grabbed some of your photos and wrote things we've all been feeling on top 😂"
Eating Cheetos is always a vibe. Cheetos are great to eat when working or chilling. That's why my copywriting partner and I made a chill lofi animation of Chester.
On Easter, everyone's mind is on the egg hunt and finding eggs filled with candy. This carousel puzzle was made to promote Cheetos Sweetos as you look for Chester you find pieces of Sweetos.
Credits
CD 
- Todd Bradley, Harrison Barron
Art Director 
- Kelvin Medina